Want to make one last push for some summertime fun? But you're also dreading the idea of driving long distances or the hassle of flying? How about a family staycation? There is so much to see and do within a short drive of the Northern Kentucky/Cincinnati area that a quick day trip or short over-nighter can be convenient but also cost-efficient!
Below are some fun family staycation ideas that can cap this summer off right (and cheap!).
The world's longest known cave system, Mammoth Cave National Park, is home to thousands of years of human history, a UNESCO World Heritage Site, and an International Biosphere Reserve and is just a short two-hour drive south on I-65.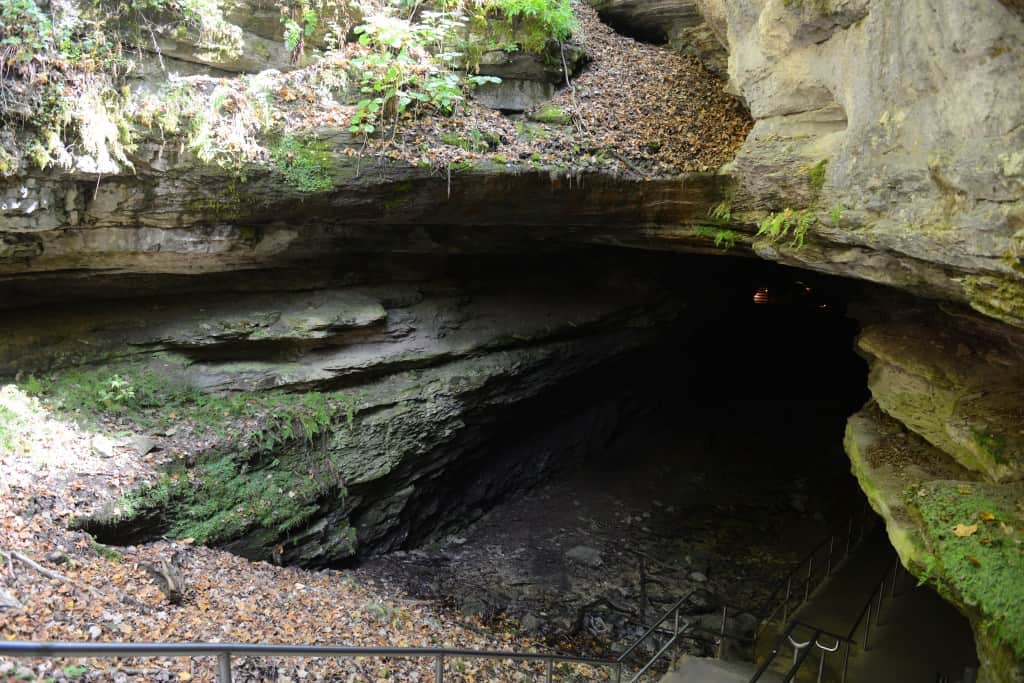 Entry to the park and its surface features is free of charge, but it does cost to tour the cave, camp on the grounds, or reserve a picnic shelter. Reservations are recommended so check out the seasonal cave program schedule. Children under five years old are free, and adult ticket prices range from $8-$35 depending on the tour.
It's wise to do a little research, such as checking out these top ten tips and reading reviews, to make sure that the tours you choose match your group's age and ability level.
If you've done the Mammoth Cave experience before and are looking for another cave system to try for your family staycation, check out Carter Caves State Resort Park in northeastern Kentucky for a change.
Climbing, repelling, hiking, fishing, swimming, canoeing, kayaking, and camping at "The Red" are popular for more active patrons, but the beautiful, world-renowned scenery is sure to please any type of visitor. Located in the Daniel Boone National Forest, access to many areas is free, but some certain activities require permits. As with any US national park, America the Beautiful passes and Golden Passports are accepted.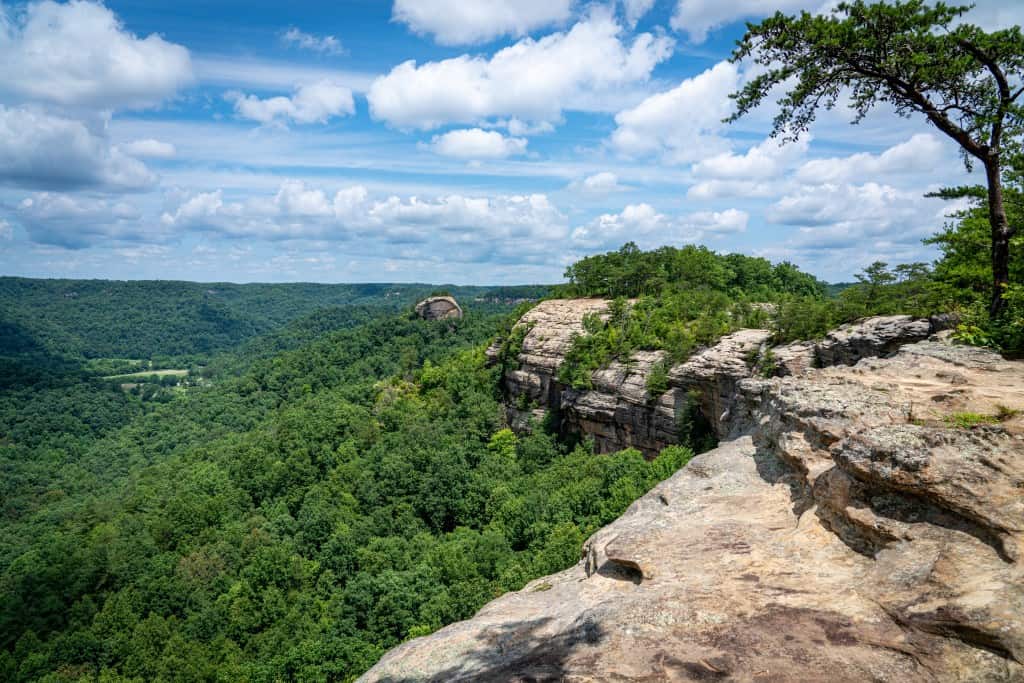 Must-sees are the family-friendly Sky Bridge Trail with its breath-taking views and the Rock Bridge Trail with its 1.4-mile hike past waterfalls.
Just 20 miles north of Cincinnati, Ohio is an amusement park that will be sure to please all ages in your family. Between the rollercoasters and air conditioned attractions, the beer garden and Soak City Water Park, Kings Island's coolness cannot be topped. End your family-fun-packed day with a blast— the grand firework display is visible for several miles.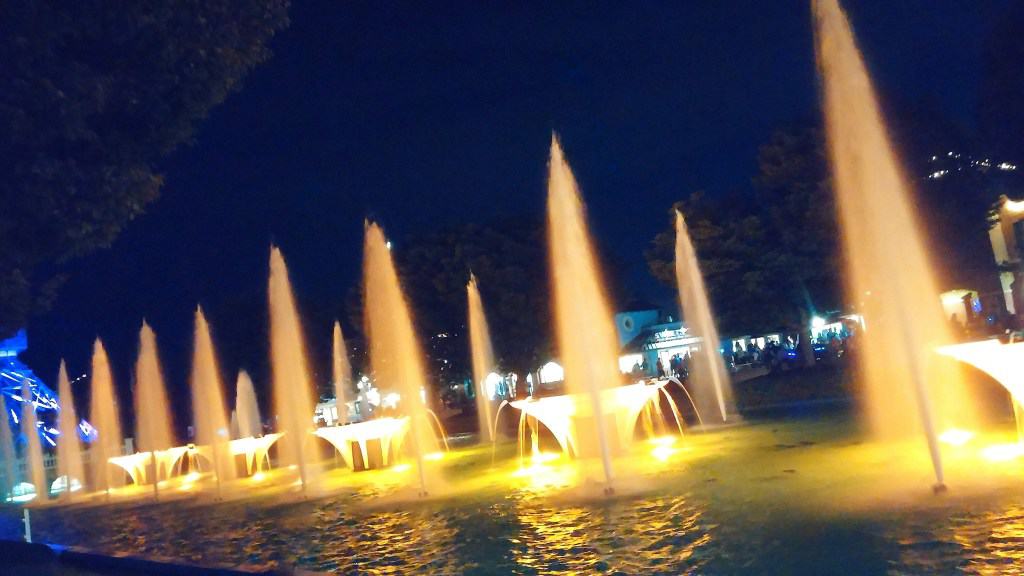 Tickets are $45 for each daily pass, but if you can make a weekend of it you can double the fun and save money with a 2-day package! Check out the many accommodations if you plan to stay for a longer family staycation, such as next door camping and a long list of affordable hotels.
Next door to Kings Island, just a stone's throw away (and practically in the parking lot!) is a one-of-a-kind indoor water park and lodge combo. It's a taste of the Rockies nestled in Mason, Ohio, that parents and children alike can enjoy without the Colorado costs. Play for a half-day for $48 per ticket, a full day for $60, or extend your fun and book your stay! With shops and restaurants on-site there's really no need to leave, making planning this fun family staycation a breeze.
Whether you're catching some live music on a Friday night or bringing the kids for playtime on a Tuesday, the levee has recurring and special events planned all summer long!
A short walk away and voted the #1 aquarium in the country, the Newport Aquarium is an air-conditioned crowdpleaser on those hot summer days. Local hotels and grocery stores offer discount coupons for admission, so keep a lookout.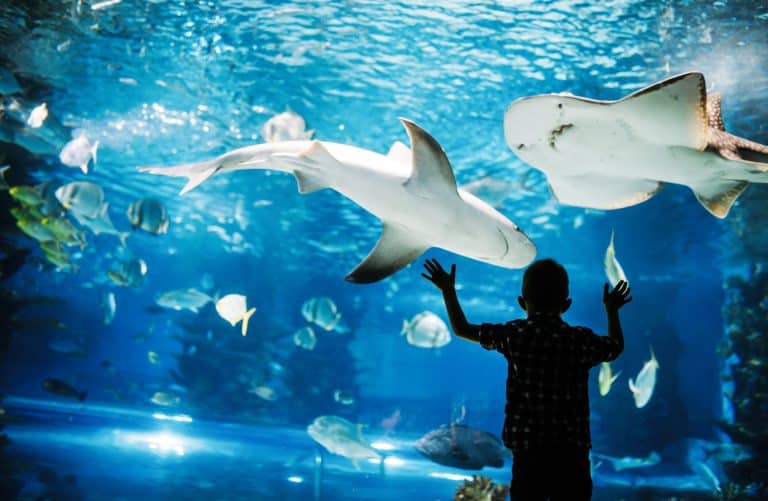 With all the shops and restaurants, there's so much to do that the Levee will keep pulling you back.
As the second oldest zoo in the US, it is a widely known interstate attraction. It sits on more than 65 acres in the middle of the city, but with its many exhibits, you'll feel like you've stepped into a hidden oasis. This can be quite a trek throughout the park for the whole family, so plan on bringing or renting strollers, carts, or wheelchairs, if needed.
Ticket prices range from $9.50 for kids to $22 for adults depending on the date you choose, but paying ahead of time is wise since prices are subject to rise based on availability. Parking is $10 and payable at the gate.
Housed in the historic Art Deco train station and National Historic Landmark Union Terminal, just the entrance to the Cincinnati Museum Center is an awe-inspiring picture of architectural beauty. The Cincinnati History Museum, the Cincinnati History Library and Archives, The Children's Museum, the Museum of Natural History & Science, and the Robert D. Lindner Family OMNIMAX® Theater all draw in around 1.4 million visitors each year.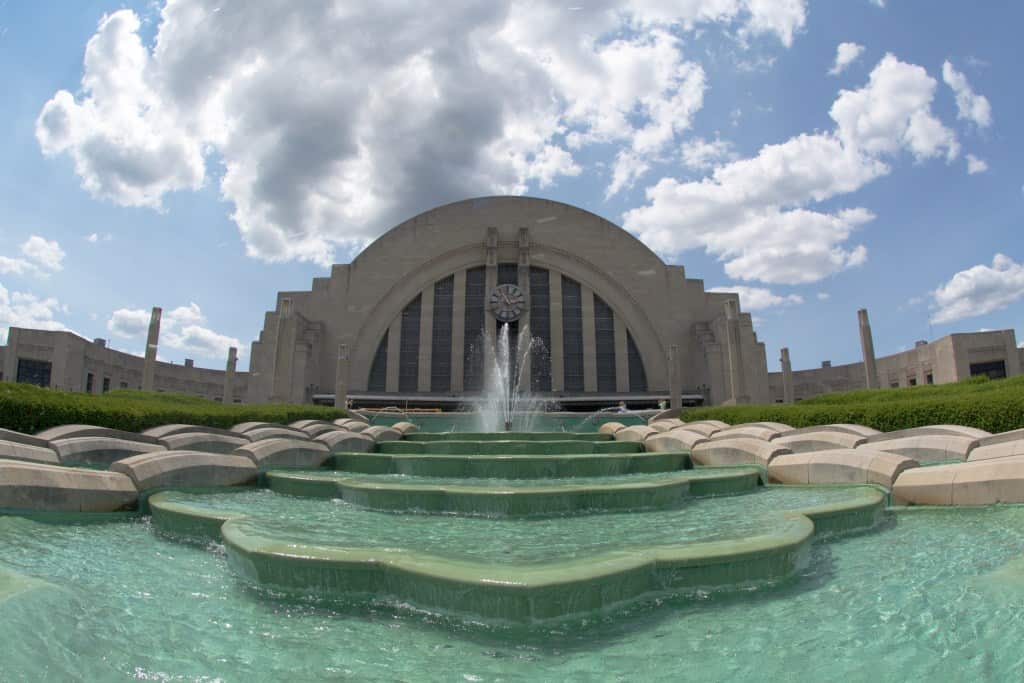 The center is closed on Tuesdays and Wednesdays all year but open on all summer holidays. Ticket prices can vary depending on the many package options, but standard admission is $12.50 for children and seniors and $16.50 for adults, giving access to The Children's Museum, Museum of Natural History & Science, and Cincinnati History Museum. Check out the website for admission prices for permanent and featured exhibits, which range anywhere from $5 to $19.50 each. Parking is $6 per vehicle per day, but one day should pack plenty of educational fun for the value.
Seriously, how lucky are we? All of this variety for family staycation ideas (and more) is within just a short drive of Cincinnati and Northern Kentucky.