So you've been staring at this wall. It's been weeks, months even. Maybe it's every time you enter your home or whenever you sit in your favorite spot. This wall is just so unappealing with its bland-blah. You've got that itch to finally do something about it, but what?
Make it an accent wall! With a little creativity, paint, decor, and a signature piece of furniture, this wall will become a striking feature in your home.
Ready, Set…Plan Your Accent Wall
The first step in the basics of creating a feature wall is to get it all ready. Pull everything off the wall, wipe it down, and measure and record the dimensions, trim to trim. Take a picture of this record and the wall so you always have them on you as you're shopping– something might catch your eye, so you have to be ready! Inspiration can strike at any time…
Checking out HGTV and DIY shows, youtube tutorials, and Pinterest boards is a great way to nudge your inspiration, too.
Color is Key for a Wall that Pops
Applying the 60-30-10 rule, choose an accent color for this wall that is different than 90% of the rest of the room so it really makes a pop! Grab some paint swatches at your local hardware or paint store and view them on the wall under natural and artificial light. Narrow your choices down to two or three, and then get some paint samples to try.
Once you choose your final hue, decide if you want to add any architectural features to the accent wall, such as a patterned design made out of trim. If cutting woods or plastics with precision is out of your wheelhouse, call in a handyman or carpenter. Subpar trim-work will make the wall noticeable for the wrong reasons.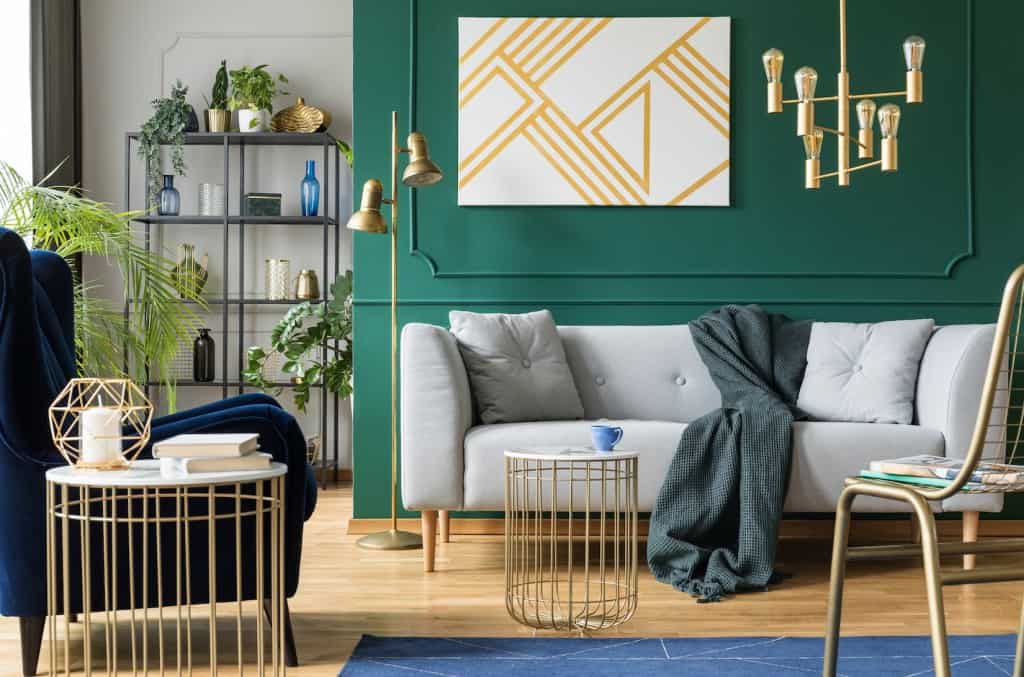 Decor and more
The hard part– the painting and the trim– is over, so let the fun part begin! Now, decide if you will either need to work with what you have and reuse pieces around your home or buy used or new, and start with the largest item first, which is usually the furniture.
Look for something that ties in with the rest of the room and doesn't take away from the wall's color or design. Usually, a cabinet, dresser, or chair and small table will do the trick, but take the time to decide how you want to use this space; accent walls can serve a purpose, too.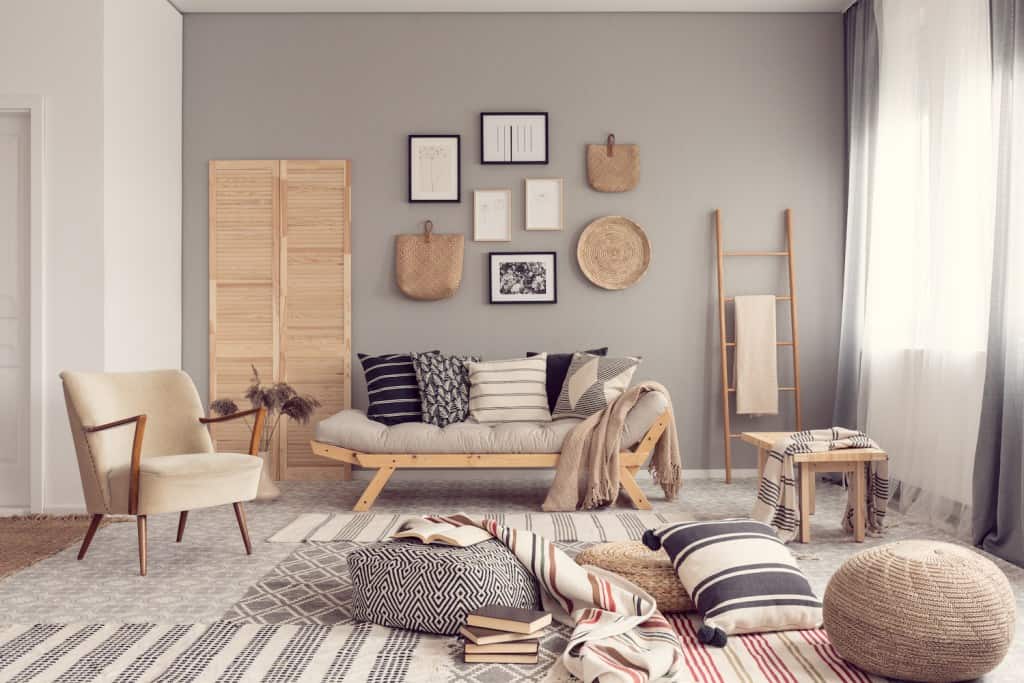 Aim for balance, not necessarily symmetry. A few floating shelves, some artwork, or a hanging plant opposite the furniture could make everything feel calm and in its place. Try to avoid cluttering more than a few decor items on the shelf or wall. Remember, with an accent wall, less is more!
After putting the paint, trim, furniture, and decor all together, take a step back, grab a cup of coffee, and admire your work. What was once an unsettling eyesore or bleak and emotionless blank space is now a fantastic feature for you and your guests to enjoy.